| | |
| --- | --- |
| Maid Name: | MELIN REFININGTIYAS |
| Nationality: | Indonesian maid |
| Experience: | New maid |
| Language: | English: (Good) |
| Place Of Birth: | |
| Height: | |
| Weight: | |
| Religion: | |
| Marital Status: | |
| Number of Children: | |
| Siblings | |
| Expected Salary | |
| Education: | |
| Off-days: | |
| Language: | |
| From | To | Country | Employer | Main Duties | Remark |
| --- | --- | --- | --- | --- | --- |
| 2019 | 2022 | Indonesia | | CLEANING, WASHING, COOKING, GENERAL HOUSE WORK. ONE HOUSE CONSISTS OF 2 ADULTS, 2 CHILDREN 15 YO AND 10 YO, AND 1 AH MA 65 YO. | |
| Areas of Work | Willingness | Experience | Evaluation | Comments |
| --- | --- | --- | --- | --- |
| Care of infants/children | | | | |
| Care of elderly | | | | |
| Care of disabled | | | | |
| General housework | | | | |
| Cooking | | | | |
| Language Skill: ENGLISH | | | | |
Her name is MELIN REFININGTIYAS, and she is 23 years old. She is from Indonesia and follows the Islamic faith. She is married and has two children, aged 3 and 6. MELIN REFININGTIYAS stands at 147cm tall and weighs 57kg. She is fond of pets and has no reservations about caring for them. With 3 years of experience as a domestic helper, she excels in assisting children with school runs and ensuring their well-being and nutrition. She is also willing to care for newborns. When it comes to elderly individuals, she is skilled in administering medication, laundry, cooking, and offering companionship.
Between 2019 and 2022, she worked in Indonesia, where her responsibilities included efficiently managing household chores, escorting children to and from school, and preparing breakfast, among other duties. Additionally, she engaged in conversations with the elderly family member, prepared meals, and ensured proper medication intake. MELIN REFININGTIYAS is eager to learn, possesses strong learning capabilities, and can reliably fulfill all tasks assigned by her employers.
Maid Agency: U Maid Employment Pte. Ltd.
(License No.: 20C0390)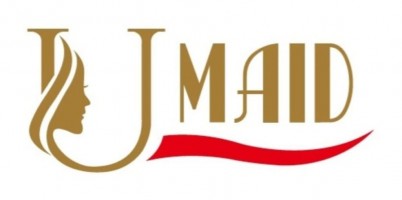 Address:
21, Hougang Street 51, #02-27,
Hougang Green Shopping Mall,
Singapore 538719
Tel:
82868386 | 81383940
Email:

[email protected]




Contact Person:
Wendy | Angie
Handphone:
82868386 | 81383940
Website:
umaidemployment.com
Office Hour:
Monday to Friday: 10.30am - 7.30pm
Saturday : 10.30am - 6.00pm
Sunday : 10.30am - 5.00pm

Last updated on 20-09-2023.
Maid Agency:
U Maid Employment Pte. Ltd.
Contact Person:
Wendy | Angie
Phone:
82868386 | 81383940
Contact Maid Agency Regarding MELIN REFININGTIYAS