| | |
| --- | --- |
| Maid Name: | NI LAR WIN |
| Nationality: | Myanmar maid |
| Experience: | Ex-Singapore maid |
| Language: | English: (Fair) |
| Place Of Birth: | |
| Height: | |
| Weight: | |
| Religion: | |
| Marital Status: | |
| Number of Children: | |
| Siblings | |
| Expected Salary | |
| Education: | |
| Off-days: | |
| Language: | |
| From | To | Country | Employer | Main Duties | Remark |
| --- | --- | --- | --- | --- | --- |
| 2018 | 2022 | Singapore | India Employer | Do general housekeeping, laundry, and cooking. Take care of children. 4pax-Sir, Mdm, 2 children(8YO,14YO) | 4 years. Finish contract Hdb-2bedroom,2 bathroom |
| 2017 | 2018 | Singapore | Chinese Employer | Do general housekeeping, laundry, and cooking. 12 pax-Ah Kong(85YO), Ah Ma(84YO), Sir, Mdm,etc. | 5 months Landed |
| Areas of Work | Willingness | Experience | Evaluation | Comments |
| --- | --- | --- | --- | --- |
| Care of infants/children | | 4 | | |
| Care of elderly | | | | |
| Care of disabled | | | | |
| General housework | | 4.5 | | |
| Cooking | | 4.5 | | |
| Language Skill: English | | 4.5 | | |
Ni Lar Win, 36 aged. She wants to work in Singapore to support her family in Myanmar.
She has working experience with Chinese Employer for about 4.5 years. She has experience with taking care of children and healthy elderly. She can handle all the general housework and is able to cook Simple Indian Food and Myanmar Food. She wants to learn more from her Employer.
She can converse in English.
***Available for a video interview
***Child care
***Able to converse in English
Maid Agency: U Maid Employment Pte. Ltd.
(License No.: 20C0390)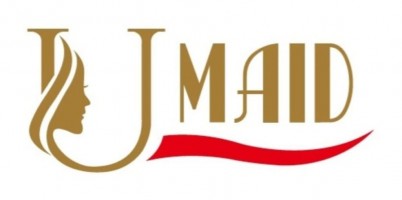 Address:
21, Hougang Street 51, #02-27,
Hougang Green Shopping Mall,
Singapore 538719
Tel:
81383940 | 82868386
Email:

[email protected]




Contact Person:
Winnie / Wendy
Handphone:
81383940 / 82868386
Website:
umaidemployment.com
Office Hour:
Monday to Friday: 11am - 8.00pm
Saturday : 11am - 6.00pm
Sunday : 11am - 5.00pm

Last updated on 30-08-2022.
Maid Agency:
U Maid Employment Pte. Ltd.
Contact Person:
Winnie / Wendy
Phone:
81383940 / 82868386
Contact Maid Agency Regarding NI LAR WIN